Scottie B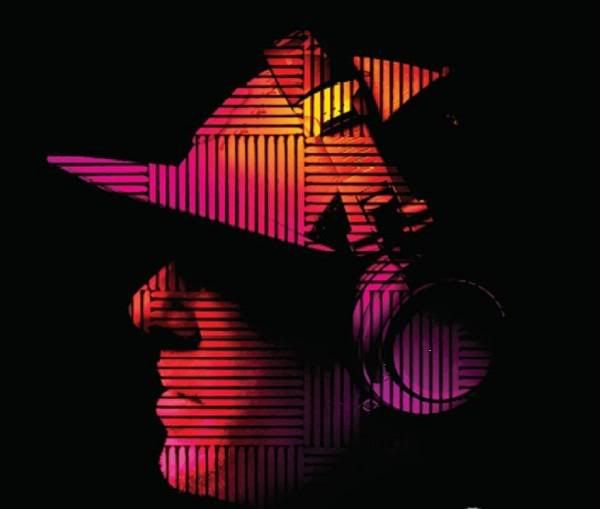 I've been a fan of Scottie for a while and eventually got kick it with him after my ventures to Baltimore and everywhere else. Finally met up with him at Sonar. He has a record label called Unruly Records based out of Baltimore with the focus on Baltimore Club. He is a producer. He is a DJ. Scottie B is Baltimore.
You've been a staple in the Baltimore Club scene, how did you get started with making music and djing?
I'll tell you the truth; I started playing back in 81. That's a lot older than some people. When I was a kid I used to listen to the radio. Wanted to be the guy that played records for people. Even today it reflects on how I like to play. Playing music just for people, the crowd and just what I like to do. Playing music just makes people happy, I'm not a dancer but I like to be in it, some way to contribute. I started playing records in 81 and that when on the radio in Baltimore they had a radio station called avv. They were solar powered and only on during the day. They were the first station to have live mixes, super mixes of songs and etc. I wanted to do that. A kid from the summer came down from New York and said they had mixing contests. This about the time wheels of steel came out with all the scratches on it. So we were at a friend's house. They had a full on stereo and a 1950 turntable or something. I was the one that always there that would just sit there and watch the djs. We had DJ Spin, who still out and djs today. Many know him as a house dj but back then he was a hip hop dj. The new Maus who originally made the song girl you know it's true which was borrowed by Milli Vanilli. Break dancing started and got more into that. Break dancing started to get played out. Started going back to mixing back in 84 to 85. That's when I started getting heavy about it and started selling newspapers to buy records. I did my first party back in 86, house party. In the hood by McCave Ave, it was crazy in a basement. It was real stuff and that's where the Baltimore Club came from. The regional music in separate town all started the same way coming from the hood. Chicago House, Disco, Go Go, Ghetto Tech, Baltimore Club all started the same way. Techno even, that's a Detroit thing.
When did you start playing out in clubs?
The first club I was at was in 87… It was a big spot and what happened was, the DJ that was in there was the DJ I used to buy records from in the record store. He used to take breaks and I used to take 10 minutes then turned into 20 then turned into 30. Then they got rid of him and it was just me in there. The place eventually closed and this was around when it takes two was around. The other big club in town was Godfrey's and I was still getting started and not city wide yet. Went to Godfrey's and shut that place down. It was for just one night and then it became the biggest club in town. I was playing for peanuts but it was the biggest night and I was happy. Just that's what you do when your young. That's when the name Scottie B got born. I wasn't Scottie B before that.
That's when I started making money. Ceasar is my partner in Unruly and he played at Fantasy, which was a club that was all house. It started to mesh after a while. I influenced him and he influenced me. Then the UK imports started coming. It was hip house which was kinda the roots to Baltimore Club. That was our common ground. His night was Friday and my night was Saturday. Started getting customers from both nights. Old old Baltimore club was very house influenced cause of that. The roots started at Fantasy, which is the precursor to the Paradox. The same owner who closed down Fantasy and a year later owned Paradox.
What were you playing back then when this all started to happen?
Everything. I played house, hip hop, uk imports, reggae, pop record here and there. The Baltimore sound at it's roots is a mash cause that's what we played, little bit of everything. We could take the loop of that and the beat from this, it was any kind that you can imagine it was a mash of stuff. That's how we started producing, back in 91.
What was the reaction to people first hearing this?
It was just part of what was going on and not out of the norm. Only thing out of the norm was that the people started to notice that these are Baltimore people doing this. I was selling mixtapes and would always have the tunes first. Cause we were making it. It started to be a connection and after a while the nights started with more people getting involved. Patrick, Posisum, the equalizers were all involved. It started to become a movement. But when people come to Baltimore to see, that was 1991 to 95. When it got to 90% Baltimore people getting play and had just a few house records that made it in. The radio wasn't playing yet, not in a mix show, maybe a record here and there. Everybody in Baltimore went to clubs. Everybody! Everyone came out to support their neighborhood and everyone knew the words to the tracks and sometimes there were fights cause this person was coming into this person's neighborhood. Stuff like that. That was such a fun time then. I was 24 years old.
How was the transition of making this a fulltime deal?
I was working the record store during the day, playing the clubs at night, selling mixtapes all day and night. It was fun and competitive. It was good times.
When did ventures take you to playing Bmore club in other cities?
That started to happen when Hollertronix and Diplo started. Cause here it was starting to run its course. It peaked but they still had their favorite little sounds and you could get away with a few here and there. The teens still like the Blaqstarish kinda stuff. Everyone started taking samples from Lil John and making it their style. It's been around soo long there have been different kinds of Bmore club. It's just been around that long.
So how do you feel playing to different audiences from Baltimore compared to other cities, when you travel?
Baltimore is a pretty unique place and just knowing how Baltimore is. I'm kinda expected it to be the other spectrum and I was ready for it. I remember seeing Louie Vega play at the Paradox and thinking he's doing ok but have seen him play a few times in New York. But he's not doing how he does there. He was playing kinda down the middle, little safe. He was good but I heard him at home and what he did there. I was thinking I know I want to hear that and I'm sure everyone else wants to hear that. I went with K-Swift (r.i.p.) to New York and she played a party up there. She was like what should I play, it's a different crowd. I was telling her they know who K-Swift is and know about Baltimore club, so do what you would do. I played a month later and kept it raw Baltimore and it was a great night. As Baltimore club expanded and where it went and in a way I kept it my way with lotta my roots in it. Playing little of everything like figet house like Sinden in the other room. When I met him it was at Fabric and we started talking right away and he mentioned that he was a protégé of Switch. He was asking if I knew who Switch was and I replied I never heard of him. It was funny cause a lot of that stuff was influenced by Baltimore. They're stuff was basically Baltimore influence house. The patterns and the drums and everything was umf umf umf. 130 bpm and the crashes but it was very similar. Then Crookers go a lil bit a way with it then boy 8bit. Then you got a lotta different dudes with Baltimore here and house here. I love it. Cause I started playing house and hip hop then hip house came and branded it. It was for parties and it was great. They kinda did the same thing, bridging house with techno with hip hop. Kinda like a kaleidoscope the more you turn it around it makes a new thing to a new thing. 808 in the beginning and a sample looped in.
What are some musical influences that you have right now and artists that you enjoy currently?
I'm loving Nadastrom, Debonair, Sinden, Crookers, Boy 8bit, Wale and stuff like Lil Wayne and just love the Dirty South. I'm a big Scareface fan.
more info can be found at:
www.myspace.com/bmoredj
scottieb
http://www.unrulyonline.com/unrulyrecords/index.php