Film Review: Under The Great White Northern Lights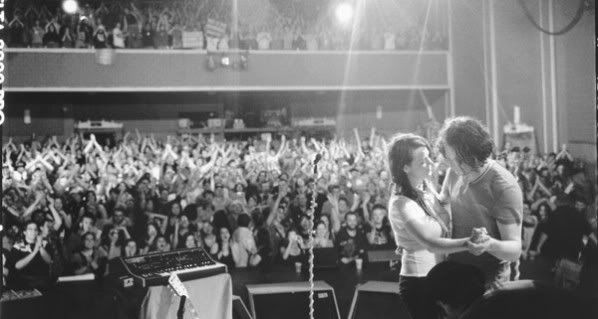 This picture is simply a Kodak moment at it's finest.
Director Emmett Malloy filmed a documentary in the Summer of 2007 of the White Stripes on tour. I'm usually thinking another tour film of bloopers but this was shot in the most artistic memorable manner that can be done of the band. Jack White mixed over 40 songs for the film soundtrack. It's been doing very well at all the festivals and was featured recently during SXSW at the Paramount Theater in Austin Tx with a couple of very special guests that would know this better than me. ;) The film should finally be out on on dvd and Blue Ray but also features very signature items when you purchase it. I highly recommend to see this film, it's simply amazing just like the White Stripes and simply inspiring for the music minded folks.

Here is a clip from the film on what to expect:


More info can be found at:

www.whitestripes.com/film/film.html