Introducing Cullen Stalin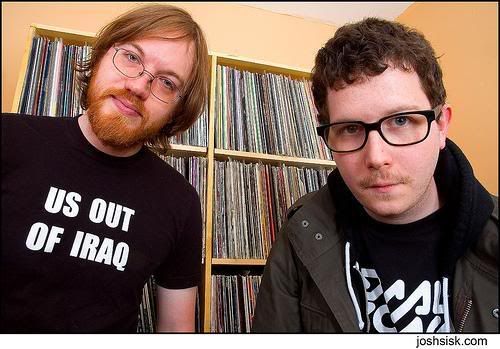 pic by Joshsisk.com
(Cullen on the left beside partner in crime Simon)
After a few ventures to Baltimore last year I ran into Cullen from TAXLO. It's really great to meet another promoter and DJ with good ideals and ambitions. I had a sit down chat with him before a show in Baltimore.

What's the history of Taxlo and yourself?
Taxlo is really started by three people, myself not included. Justin Sirois , Jason Urick and Mikey Mayhem and started it as a fun thing to
do on a Monday night at this upscale club at the Goodlove. They would
just play New Wave records and weird prog rock records and stuff like
that. They just inviting all their friends and they ended up coming.
The bar did really well for a Monday and became a weekly event. About
a month and half into it. Jason Urich, whom was working at a record
store at the time and knew that I DJed in Philly. So he asked if I
would guest DJ and I said sure. Called up all my friends and they
came. It was one of the best nights. I just got a bunch of people to
come and they said well " You need to be a regular DJ here". That was
the beginning of my involvement. Simon came on a couple of months later
in a very similar way. He was a DC native at the time and was invited
to guest DJ from Ian Svenonius (of the Nation of Ulysses and The Make-Up). He had
a good night and became a reoccurring guest. Eventually became a
regular as well. As things moved on, some of the people DJing
regularly moved onto to other things. Professional lives or Artistic
lives. Simon and I became the people really sticking with it and
promoting it. It moved to another venue still on a Monday and it
really blew up when it moved to the Talking Head. Then at that point I
was still traveling and going to Philly a lot. There was a lot of DJs
there. I started getting my friends who were people like Low Budget,
Cosmo Baker, Diplo at the time not even known as Diplo yet, Major
Taylor and lot of others. I would just bring them in as my guests.
Payed them 30 buck and have them DJ and it really snowballed. We were
offered a Friday night spot at Sonar at that time was a new club.
They were looking for something new, something different. We started
doing Fridays and it became it's own entity then as that moved along
we started booking some of the acts that we were already booking became
national acts. We started booking national acts as well. Just kinda
kept going like that.
So how long has Taxlo been going on?
Going on six years now.
What are some of the highlights of Taxlo thus far?
First time Diplo played at the talking head on a Monday, free show and
it was just packed. I think Florida has just come out but people in
Baltimore didn't really know about it, especially my crowd which is a
younger and rock n roll type people. They didn't know about it and we
just hyped it up. "Yo this dude Diplodacus is the best DJ and you need
to check him out, it's going to be awesome!" It was just insane,
someone got their head cracked open that night.
Some how by doing this event I'm became appreciated by people whom I
appreciate and that's really cool. Some of my favorite musicians and
DJs and know who I am and that's pretty cool in itself. We've had a lot
of crazy things. Like house DJ Charles Feelgood and the Deathset
playing the same show, Dan Deacon and Diplo playing the same show. We
had MIA play to 20 people on Monday because no one knew about and she
just came through, she was working on her record. Blaqstarr coming on
hosting the night just for fun. All that stuff. There's been a lot of
highlights. Actually it's really cool on how many acts we've seen come
through here, whom now play really gigantic venues. It's awesome!
How do you feel about the music community, the state of it in Baltimore?
I think there is a very strong creative community. Baltimore always
had a strong creative community, getting recognized nationally right
now. The problem is that there is not a lot of support from the
population at large, people don't realize that they need to go out,
buy a ticket, pay the cover. Actually go out and support it. Say they
supported on the internet and not come out. There's an infrastructure
that is very economically tenuous right now in Baltimore. It really
needs support of the general population cause the creativity is so
strong. People from other cities would die to have a scene that is as
creative as Baltimore and has as many things going on. Many
interesting and innovative things going on but the people in Baltimore
treat it as if it's always going to be there but it's not if people
don't support it.
Do you think Taxlo from that small show long ago grown a presence nationally?
It definitely has. I've been on tour a couple of times tour managing
artists and there is a lot of people that recognize me when I go
around and that's pretty crazy. There's a lot of people that have
heard of Taxlo or even went to college here or DC and left to go to
other cities. They say that it's there favorite parties. So the word
has just spread from our longevity, Some people told us that they model
things from our parties.
Anything in the future coming up for Taxlo?
We've got a lot of things that we are planning for 2009, don't wanna
say too much. I think people should expect the same kinda of
interesting combinations of our artists and surprise guests that we've
had so far. Just that's how we do it.
Have you ever thought about doing things at the festivals?
We've had offers to do things at Pop Montreal but it coincided with
tours which I've been on. So I haven't been able to do it. That's
always the biggest problem. We all have other responsibilities and are
often out of town. So it's kinda hard to coordinate a party at a
festival cause we're working there at different capacities anyway, but
hopefully I would like to do something like SXSW and other national
and international festivals. So we'll see what happens.
Do you ever pick up any DJ gigs while going on tour?
Not yet, don't want to put myself out in that sense yet. I really want
to wait till I have something to offer. I feel that a lot of people
right now shouldn't be touring but are. Considering the state of
the economy right now. Promoters are having a hard time. People don't
want to sleep on a couch and take a greyhound bus and if you don't
want to do that then your fucking over the local promoters because
they aren't making any money off these weeklies or monthlies right
now. So I wanna wait till the economy is better till I have something
more to offer before I really start going out there. I'll still do
stuff in Philly, D.C., New York, etc. or even Canada.
What other ventures do you have besides the entertainment business?
Well I'm a book purchaser at a left wing bookstore called Red Emma's.
I do a lot of book ordering, maintaining relationships with
publishers. Trying to keep up with the political and intellectual
literary world.
Is there anything that you would recommend for people trying to get
into the entertainment business?
My primary focus is that people need to keep artistic integrity.
Basically that's the main thing I try to maintain. I wouldn't book
acts that I don't like. I won't pretend to like something that I don't
like. I try to keep a solid grasp on the things that I'm booking. Make
sure that it reflects things that I would want to see. This something
that every promoter should think about. Are you doing something
because it doesn't exist already and you wanna create it because you
wanna make something that you would want to go to if someone else did
it, that's the basic thing. Make something that you would want to go
to if someone else did it. That for me, is the best philosophy.
What's your favorite film monster?
The thing from the John Carpenter film.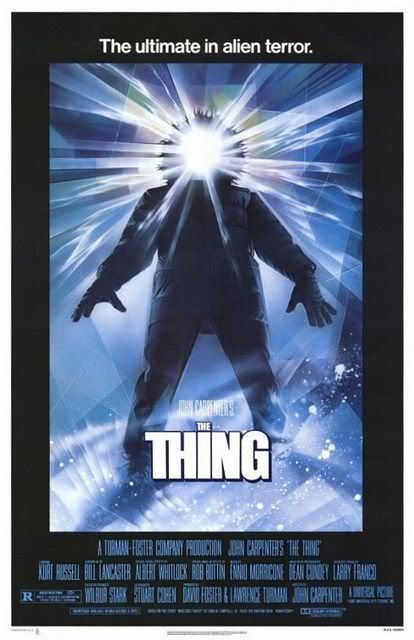 Be on da look out for SXSW this year! Details soon...


More info can be found about Cullen & TAXLO @..
www.myspace.com/cullenstalin
www.myspace.com/
taxlo
www.flickr.com/photos/joshsisk/245144634/