Introducing Queen Majesty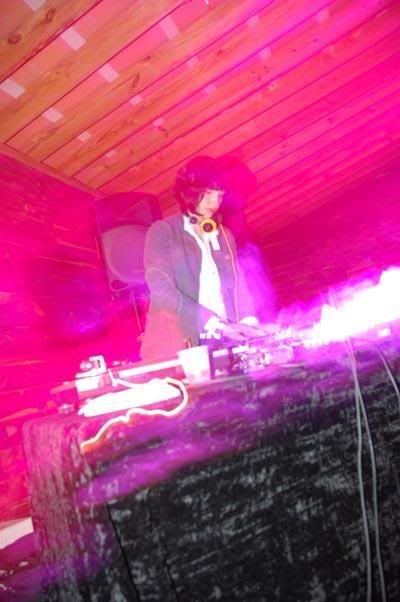 Photo by Austinsurreal.com at Sister Nancy
I had the pleasure to interview Queen Majesty before her set with Sister Nancy recently.
I've been a fan since I found about her Trilla mix cd and been a solid fan since then. Always looking forward to hearing what she'll drop next.


How did you get started with music and what do you do?
Well I DJ and I also do graphic design and I've been collecting records since I was 17. Mostly Jamaican music and started throwing parties with a friend of mine in 2000. I've been playing reggae ever since then but my first gig was with some friends of mine in Williamsburg. I would go and listen to them every week and they didn't have a DJ to play in between their sets. I asked the owner if I could play some reggae in between their sets.
How long ago was that?
That was around 2001, about 7 to 8 years ago.
Where you from?
I'm from Buffalo New York but I've been living in New York City since 94.
What brought you to the city?
Everything
How many records do you have in your collection? I saw that Trojan Record 45 sitting there.
With me I around 300 to 350 45s bout 30 LPs and a couple of 10 inches.
Are there any artists that you like right now?
I would say that I always have in my box Tenor Sau, Branton Aliva, Dennis Brown, and Shinehead.
What was your first show like? Nervous?
I started out playing dub since I had mostly that and Rocksteady stuff. I made a whole play list to use to play out with, kind of like cheat notes.
Where was it?
It was at the Stinger in Williamsburg. They used to give away free bottles of booze if you had sex on the bar. I did hear stories bout people getting free bottles.
How long have you had your radio show on East Village and how did you get involved with it?
A friend of mine, Bryant K, was one of the first DJs to start out and he was doing kind of like a new blue first hour. He asked to throw in for the first hour for the show. That went on for about a year and then he moved to Germany and I took over the show. I was doing the hour with reggae and had guests play the second hour play hip-hop to keep his hour up. It eventually turned into Deadly Dragon Sounds. Two hours officially for a year. Deadly Dragon Sounds started a really long time in Chicago with Rickshaw and Scratch Famous. Scratch Famous move to New York and met up with Jason. They own the store together. I met up with Jeremy from DJing at parties then joined them.
What's one of the best parties that you have played at?
There's a lot. This really cool Jamaican Speakeasy in Brooklyn by the Brooklyn Museum. That we played at a few times and went to six in the morning. They cooked food and fish, it was outdoors and even had a heated tent in the wintertime. Just some really cool people handed tobacco leaves and everyone was drinking this Chinese wine and bringing nephews.. Chillin out! They don't even like the new dancehall. Mostly everyone there was into the older dancehall is what we love (Deadly Dragons) It's awesome to get an audience to most appreciate what you are playing.
How many cds do you have out? I remember Trilla I received from you during SXSW last year, I was playing it in the car then my friend ended up borrowing it and never giving it back. Great cd!
I just have soo many covers and found many after I made that one but I want to come out with another. Doing a compilation with the clothing company Leroy Jenkins and a dark digital one.
Have you played anywhere outside of the states?
Jamaica in May for a friends wedding and played there for two nights and all the Jamaican people working there, super appreciated the music. They thought it was crazy cause no one plays that stuff anymore. That was cool.
Any other future plans coming up?
Play more in Europe this coming year. More mix cds
What's your favorite Film monster?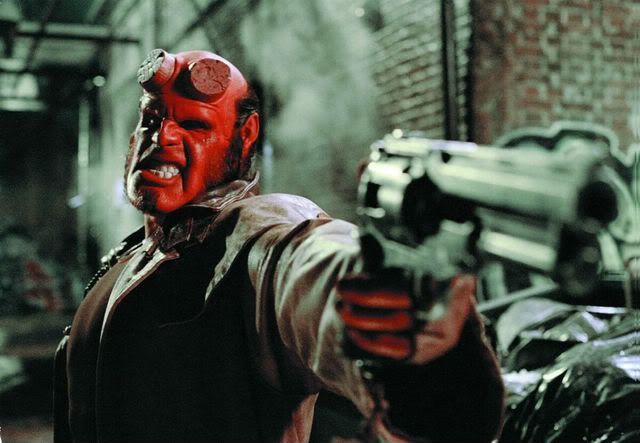 Hellboy!

You can find more about Queen Majesty or simply just go to her weekly radio show on East Village Radio.
myspace.com/queenmajesty
deadlydragonsound.com/
www.eastvillageradio.com