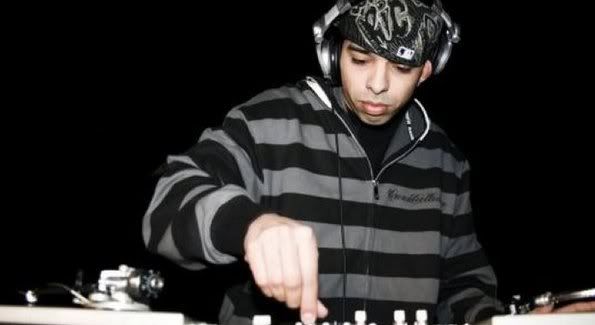 Met Rapid Ric through the years and have nothing but repect for what he does. He's all over the place and putting things on the map for sure. He's currently touring with Chamillionaire as his DJ. He's been putting out these amazing mixtapes for a while. We decided to check up and see how he puts his magic to his tapes.
When did you start to work on your first mixtape and what's the
history behind it?
In High school around 10 years ago, i did a bunch of mixes at home or
at clubs that we use to spin at in Mexico... We didn't have a radio
station in my hometown that would play anything besides regional
spanish or country.. Kids at school just wanted club, street, or any
music that our parents didn't listen to.
How many mixtapes have you made since then?
If u include all the Hip-Hop series or the Whut It Dew series, the Chalie Boy's, and all
the personalized ones i did for other artists, i'd say its around 150
or so...

Which are your favorite mixes that you've compiled?


I like mixes that showcase talent from my state... so i'd say all the
Whut IT Dews, the ones i did for Z-ro, and the Chalie Boy Versatyle
Childs....
Who are some people that you collaborated with in the past?
Chamillionaire, Paul Wall, Bun B, Z-ro, and of course Chalie Boy....
people outta Texas, Killer Mike, Mistah Fab, BOB, Huricaine Chris..
Do you see working with any of the past people in future projects?
absolutely, i think that if people have heard of me, they've heard of
the tapes i did in the past... so i almost have to stay involved in
the same circles of artists and friends..
Just want to say I was very impressed with your King of Trill tape!
How long did it take to create that mix?


Took me a couple of weeks... at that time, there wasn't a full conversion of vinyl to mp3 yet, so i
was still finding alot of Bun B verses and UGK features on vinyl. So
i was completing the tape piece by piece every time i found a new
song..
How do you begin working on a concept with your mixtapes?
I try to fill a musical void that i think i can do a good job at... I
just always Liked Texas stuff and so the void was easy for me to do...
Normally i wait till there's a good amount of songs that make up the
bulk of the tape, then i add to it...
Any programs that you prefer to use?
Back in the day i use to use a tascam, then a sony muli-track- then
after that, I used cool edit pro which is now Adobe Audition..... Now
i do all my mixtape work, production, mixing, and engineering on Logic
9, which i highly recommend...
What do you reccommend for people starting to make a mix?
2 things- Make sure you have continuity throughout the whole tape, and
make sure the 1st 15 minutes of your tape is bangin...
Any thoughts on where to promote their mixtapes at?
Nowadays, blogs, friends, facebook, twitter, all these resources that
mom and pop shops in the 90's and early 2000's couldn't deliver.....
What future projects do you have coming up?
I have a mixtape coming that isn't fully titled yet that I'm doing
with Skratch Bastid from Canada... he collected all the original
samples from past UGK and Pimp C songs and we are compiling them in
this crazy multi-genre mix... should be fun... I also did another Z-ro
mixtape for Rap-A-Lot, and of course there's another Chalie Boy
Versatyle Child coming before his album, as well as Whut It Dew 6,
before the Whut It Dew album drops..
What is your favorite film monster?
Did really ask for my favorite film MONSTER??? hmmm, i'd say it's got to be the trolls from Willow, remember those dudes??
Yes I did!